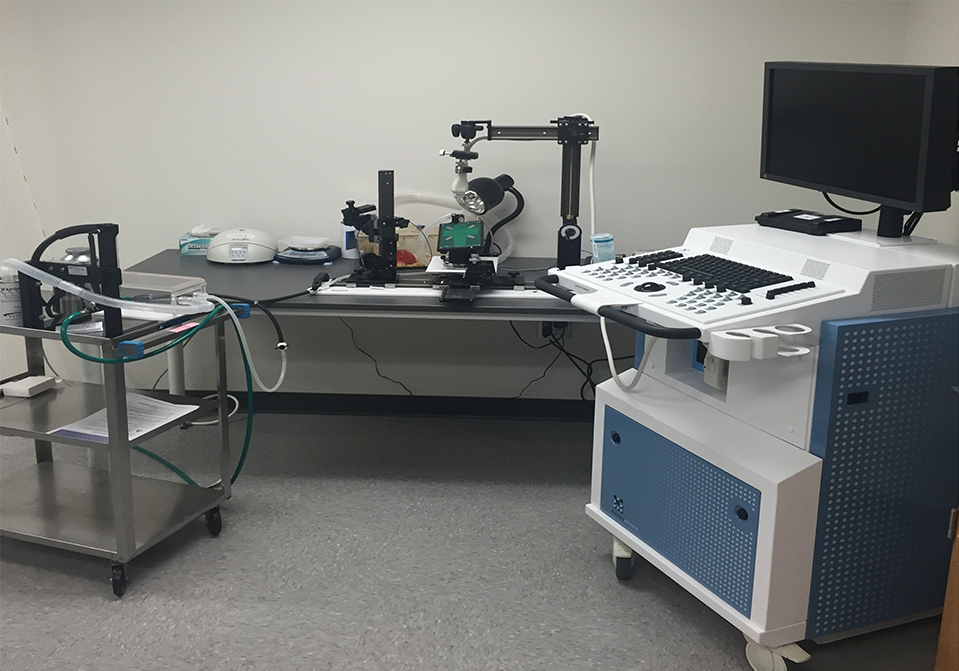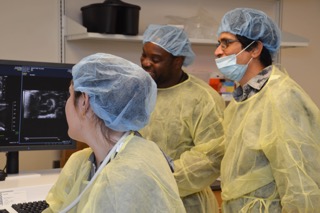 Leadership and staff
Director: Lijun Xia, MD, PhD
Co-director: Jasimuddin Ahamed, PhD
Core coordinators: Michael McDaniel, MS; Rohan Varshney, PhD

Goals
The goals of the Phenotyping Core are to:
• Provide services of echocardiographic and Doppler imaging of cardiovascular structures and functions of genetically modified mice using the state-of-the-art Vevo-2100 system (VisualSonics).
• Provide investigators with consultation, training, genetic resources, and special instrumentation for general phenotyping. These include peripheral blood cell and chemistry analyses, and sophisticated mouse cardiovascular procedures/disease models. In addition, the Core will maintain colonies of valuable mouse genetic tools such as inducible or tissue-specific Cre or reporter lines to facilitate the genetic analysis of cardiovascular phenotypes.

Core description
Our goal is to provide services, training, and resources to COBRE and non-COBRE investigators who work on projects involving phenotyping of transgenic and knockout mouse models of cardiovascular disease. The Core has four main functions: 1) To provide comprehensive assessments of cardiovascular structure and function using high-resolution echocardiographic imaging tools; 2) to perform surgical procedures that may be technically difficult or time-consuming for investigators without the proper expertise, experience, and/or equipment; 3) to provide general blood cell and chemistry analyses, ECG/BP telemetry services, and metabolic measurements, and 4) to provide tissue-specific or inducible Cre or reporter mouse lines to facilitate mouse genetic analysis of cardiovascular phenotyping. As gene-targeted mice and mouse models of cardiovascular disease are increasingly used as major research approaches for preclinical cardiovascular studies, the Core function will assist investigators in their translational research in animal models of cardiovascular diseases. The Core uses the following instruments and unique technical expertise to provide these services:
Mouse Genetic Resources for Vascular Studies